01/12/2023
How I Built an Online Shop
A simple solution to eliminate inventory & shipping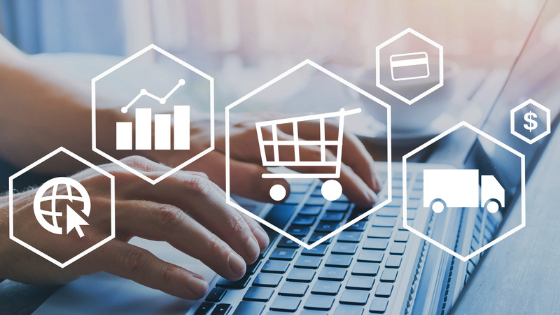 Supporting growing trade associations and NPOs is a responsibility I take to heart—so when a nonprofit client needed an online shop with merchandise in support of their athletic foundation (without the hassle of managing sizing and shipping!) I couldn't wait to dive in. Now here's how I did it:



Start with Printful
Create hundreds of products (shirts! mugs! water bottles! stickers! backpacks!) featuring your client's logo and branding.


Connect to E-commerce
Choose from a number of options like Shopify, Etsy, and Weebly. I used Square because the client had an existing account.



Customize Your Shop
The e-commerce platform you choose will have templates and step-by-step instructions to build and launch!



Add Products
Once your shop is linked to an e-commerce site, you can add the products you created on Printful. Set the price for each product by dollar amount or the percentage you want to make from each sale.



Order Samples
Printful offers shop owners 20% off three sample items monthly—which is a great way to test your custom designs.



Promote Your Shop
Encourage audience engagement over social media and email. Build excitement and anticipation with a giveaway or countdown.



Start Accepting Orders
The best part! No minimum orders and no shipping on your end. It's all taken care of by the team at Printful.

Now it's rewarding to see all the orders continue to roll in, knowing every sale supports a nonprofit client I care about. Plus, people around the country are wearing their gear and increasing awareness about its important mission!
Why I love it: no monthly fees, no inventory to keep track of or store, and you can order one item at a time.
Motivated to keep learning?
Become an email insider for more event tips, tricks, and awesome resources!