03/22/2021
My Favorite Way to Schedule Calls & Meetings 🕘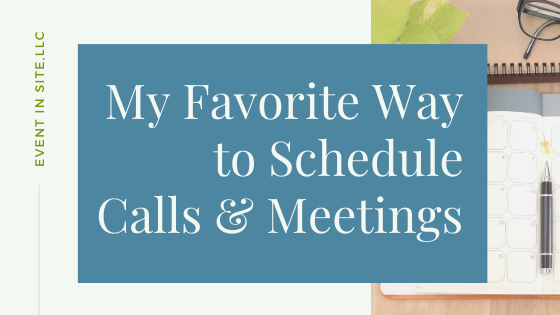 How many emails does it take to schedule a phone call or meeting with a colleague or client?
Too many, right?


Enter Calendly, a software tool that syncs to your electronic calendar and allows you to send a link to someone who wants to book time with you.

I love Calendly because:
I can block only the days and times that work for me (Like T-Th between 9 and 2, since I meet my daughters off the school bus)

No double-booking meetings and appointments - it only shows times you're available

It can be used to scheduled paid time with you, like for consulting or appointment-based freelancers

It's free! (Enhanced options are available with a paid membership)
Recommending Calendly to a friend totally changed her business, leading to a direct influx of more paid client appointments without the scheduling stress!
Recently I added a Calendly link in my email signature, and it makes scheduling times to chat so quick and easy.
Have a productivity tool you love? Share it in the comments!