09/27/2010
Tips for Hotel Contract Negotiation
Ask the Experts: Dianne Killian, CMP HelmsBriscoe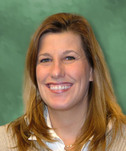 Event In Site recently sat down with Dianne Killian, CMP, and asked her to share her best practices for hotel contract negotiations.
Q: What are things groups tend to overlook or leave out in contracts?
A: Everything! In all sincerity, many meeting planners are working with very limited staffing these days and are working around the clock to handle all the details of their events. Who has time to read and interpret a document that can easily be 20-plus pages long? Agreements from a convention center can be even more grueling. Having an extra set of eyes to review a contract can help prevent serious issues and headaches in the future.
Bottom line, important clauses tend to be left out. Working with checklists and pre-approved clauses that are event-industry standard is helpful. I suggest adding an addendum or incorporating important language into the agreement. When I review a client contract, I first review the clauses containing financial liability or attendee safety/personal actions including the Americans With Disabilities Act (ADA), and then focus on attrition, cancellation, alcohol/personal liability, impossibility, indemnification, (make sure it is mutual to both parties), and relocation, to name just a few.
Many tools can be found online or through industry & trade associations. The Accepted Practices Exchange (APEX) initiative of the Convention Industry Council (CIC) has great resources for planners as well.


Q: Do you have any tips for the negotiating process?
A: Be up front from the very beginning about the must-haves for your event, trade show or meeting. Develop your event's "wish list" items and attach it to your request for proposal.
Bring up any obstacles early on in the process. If you have certain contract language that your group requires, make sure the facility is aware right away.
Let the property know if you are willing to book if they provide you with what you need (rate, concessions, no attrition…). If they work with you, then book with the hotel!
Our industry is very much a relationship industry. It goes a long way with the hotelier when a planner is honest and up front in the negotiation process.


Q: Any suggestions to save the group money?
A. Read industry publications and get involved with associations! There are always articles with ideas for saving money with food and beverage, contracts, event decorating, etc. Having a peer network of professionals to discuss and brainstorm ideas is always the best way, so develop and ask your network. If you don't have a network, join PCMA or MPI today!
Join and follow LinkedIn and other blogs where peers and colleagues share information.
I also sign up for the on-line version of the magazines. That way I read what is important and I feel beneficial to my business and clients and it is friendly for the environment. It is always packed with new and innovative ideas.
Consider incorporating an "opt out" box on your registration forms for things that cost your group money that the attendee may be fine living without, like the tote bag, flash drive, t-shirt, water bottle, etc.
Dianne Killian, CMP, is Director of Global of Accounts at HelmsBriscoe. She has been working on behalf of her clients for over eight years as a HelmsBriscoe Associate. She works with corporate, association, non-profit and government groups to book meetings of all sizes. Dianne can be reached at dkillian@helmsbriscoe.com.
Copyright 2010, Event In Site, LLC. For reproduction permission, contact Sheila Fox at sfox@eventinsite.com.